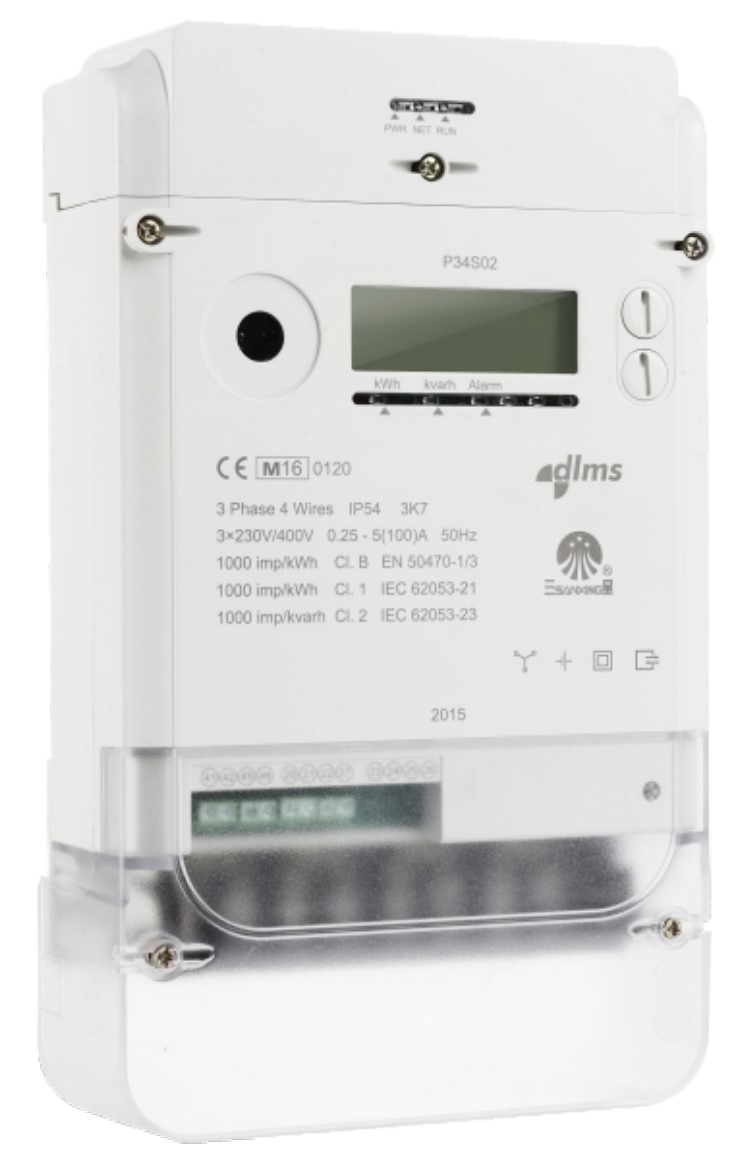 P12S01
Single-phase Smart Meter
The meter for commercial and industrial customers. Communication capabilities over GSM/GPRS, RF, Optical, RS485, the meters are aimed to be used fo AMI/AMR/AMM and smart grids.
Key Feature
Import and export active power.
Import and export reactive power.
Apparent power.
Register 13 month of billing data.
Maximum demand.
Up to 4tariffs, 100special days, 12season tables, 8week types, 8day tables and
12entries in a day table.
Technical Specification
Voltage Ratings
Reference Voltage
Operating Voltage Range
Supply Frequency
240V/400V
60%Un~120%Un
50Hz
Current Ratings
Basic Current (lb)
Maximum Current (lmax)
Staring Current
5A
100A
≤4‰lb
Accuracy
Active
Reactive
Class B
Class 1
Power Consumption
Voltage Circuit (without module)
Current Circuit
≤W, 4VA
≤0.5VA
Insulation Strength
AC Voltage Test
Impulse Voltage Test
4kV during 1min
1.2/50μs mains connections 6kV
Communication Interface
 
Optical port, GSM/GPRS/RF/RS485
Temperature
Operation Range
Limit Range
-25°C~70°C
-40°C~80°C
Protection
 
Power overload Line/Load reversal
Current overload Over/Under voltage
RTC Accuracy
Accuracy
Service life
≤ 5 ppm
12 years
IP Rating
 
IP54
Net Weight
 
1.16kg
Device Life
Service Life
UV Resistance
15 years
15 years
Internal Control Relay
 
250V AC/DC, 3A
Battery
Backup Battery Life
15 years
Connection Diagram without disconnector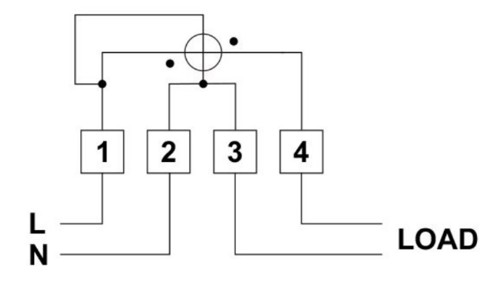 Dimension